Close to our customers right from the investment feasibility study, CMV spa design, construct, install, and start up machine systems, using their own staff and technical resources and in collaboration with consolidated partner companies in specialized sectors.
For customers that wish to develop the engineering oftheir products and to have a faithful and reliable realization of their idea, CMV spa makes available its extensive experience in the manufacturing of quality certified equipment and systems.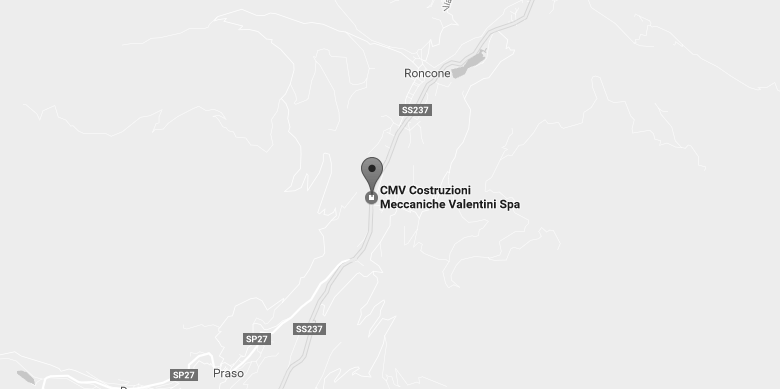 C.M.V. Costruzioni Meccaniche Valentini S.p.A.
Via Nazionale 28 - Roncone
38087 SELLA GIUDICARIE (TN) - Italia
T +39 0465 901076
F +39 0465 900228
P.IVA 00489610220